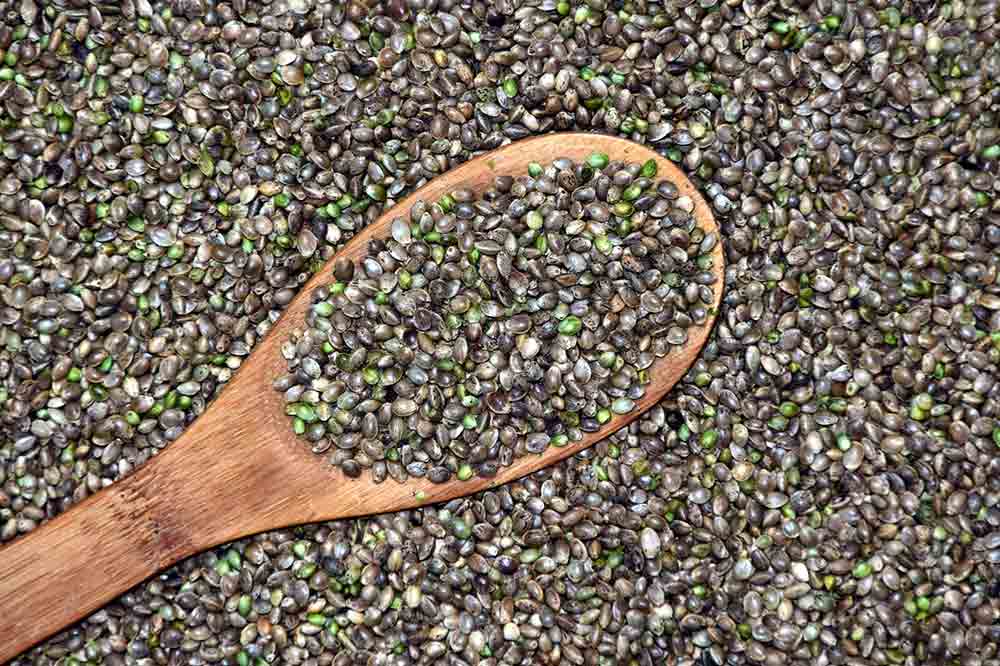 From the 12th November 2017 the Australian and New Zealand Food Standards Code made changes to permit the sale of hemp seed as a food. Previously, Australia and New Zealand were the only countries in the world which prohibited the consumption of hemp as it was classed under the species of cannabis, a psychoactive drug.
Despite numerous and thorough studies showing that hemp seed is low-psychoactive it has taken many years and lots of lobbying to get the change through. Hemp has naturally low levels of THC (tetrahydrocannabinol) which is the psychoactive ingredient found in cannabis. Hemp seeds contain less than 0.5% of THC.
The Australian Government now acknowledges that there is no risk of getting 'high' from hemp seeds and you will not be tested positive to being under the influence of THC on road side drug test.
So why is hemp so good for us? Hemp seeds are similar to a small nut with a crisp shell and soft inner heart. Seeds are sold unhulled and the heart has a light nutty taste. Hemp is a fantastic source of protein (around 25%) and contain essential amino acids, minerals and vitamin E. It is one of the best food sources with a high ratio of omega 6 to omega 3 polyunsaturated fats.
Now that we can eat it, what do we do with it? Here are 4 ways to eat hemp with various food combinations:
1. In a Smoothie – We all love our smoothies, and with summer approaching quickly why not try adding some hemp. The choice is yours… add the hemp protein powder for an extra protein kick, the hemp oil for good fats or the hemp seeds for that bit of extra fibre. All work well in a smoothie.
2. On a Salad – Drizzle hemp oil over your lunch time salad for a daily dose of your essential omega 3 & 6 fatty acids and a pleasant nutty flavour. Hemp oil is a great alternative to olive oil, just remember hemp oil shouldn't heated, fresh is best!
3. On breakfast cereal or muesli – Hemp seeds are the perfect addition to your muesli as the seeds contain both soluble and insoluble fibre to promote digestive regularity and keep you fuller for longer! Hemp seeds also contain a number of different minerals for healthy hair, skin and nails, so add to your cereal as part of your morning beauty routine.
4. Baked into muffins or pancakes – Add hemp protein here to give your pancakes or muffins that extra health kick. Hemp protein is vegan, gluten free, and easily digestible. It contains high amounts of Branch Chain Amino Acids (BCAAs) as well as all other essential amino acids to support muscle growth and fuel your body
If you are short on time you can also try the latest functional products containing hemp here. Try hemp chai, hemp porridge or hemp guacamole!
Want more protein in your diet? Read What Are The Best Plant Proteins For Your Body